Traditional Chinese Medicine specialists at CMC
Our TCM specialists are first-class Chinese therapists with many years of academic and clinical experience and are responsible for herbal therapy treatments and Chinese Tuina Massage therapy. Their training and techniques have had remarkable results in the treatment of both common and more complicated illnesses.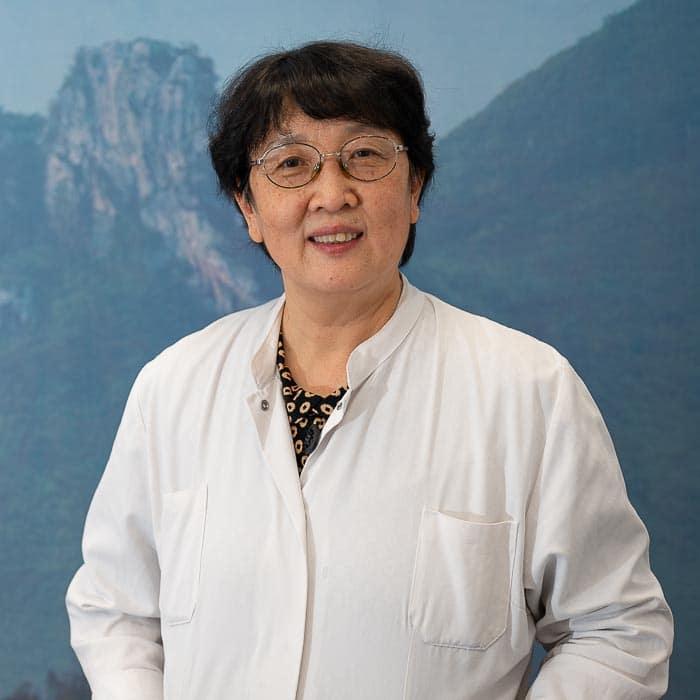 Liping Zhao
Dermatology specialist
Liping Zhao is the former vice-director of the dermatology department at the affiliated Dongzhimen Hospital of Beijing University of Traditional Chinese Medicine as well as the associate professor and advisor to Master's students.
She graduated from Beijing University of TCM in 1982. For the past 20 years she has taught, treated and researched Chinese herbs and Acupuncture with an emphasis on dermatology; a field in which she has accumulated an exceptional amount of knowledge and expertise.
She is also an internship supervisor for Herbal Medicine students.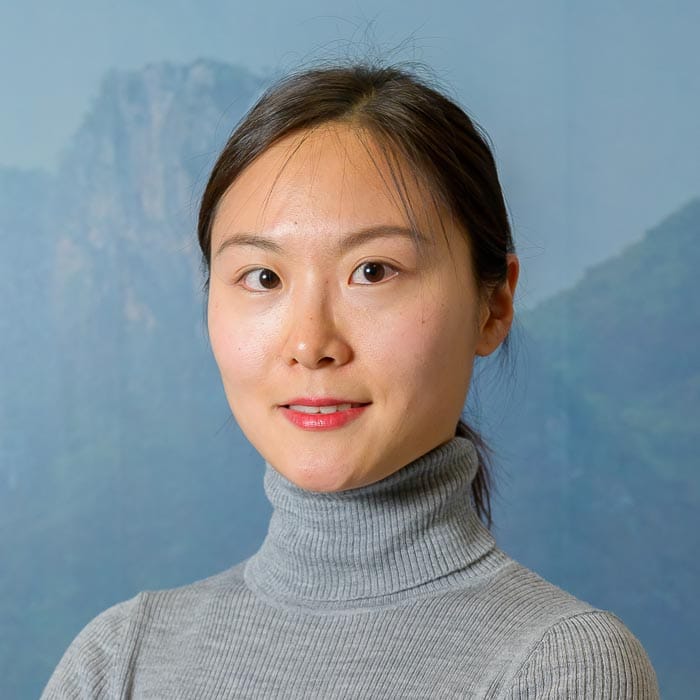 Xuan Yang
Xuan Yang graduated with a Bachelor's degree in Chinese Medicine and in Biomedical Science from Hong Kong Baptist University and has obtained a Master's degree from the Chinese University of Hong Kong (CUHK). In 2014 she started practising Herbal Medicine and Acupuncture in the clinic and neurology ward as a registered Chinese Medicine doctor at Pok Oi Hospital – CUHK Chinese Medicine Centre in Hong Kong.
She conducted clinical research in Acupuncture in post-stroke syndrome and cervical spondylosis in cooperation with CUHK Medicine School and Health Department. She has supervised undergraduate TCM students from CUHK in their clinical internship. She later continued her specialized training in gynecology in Shanghai TCM University Hospital in 2018. In 2019 she moved to the Netherlands and has since worked at the Shenzhou clinic as TCM practitioner and supervisor for our students of Acupuncture and Herbal Medicine.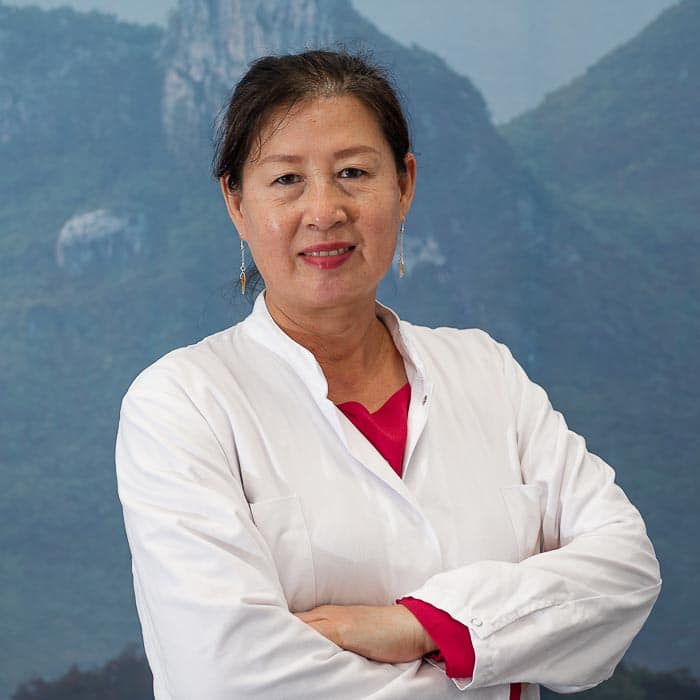 Fengzhi Wu
Fengzhi Wu, a massage expert with years of experience. She studied massage, Acupuncture and Herbal Medicine, starting at age 25. She studied Acupuncture for a year at Liaoning College of Traditional Chinese Medicine and started practising after graduating.
She came to the Netherlands in 2006 and was educated in Acupuncture, Massage, Traditional Chinese Medicine and Western Medicine at the Huatuo College of Traditional Chinese Medicine and the Shenzhou Open University of TCM. She currently works as an experienced massage expert at Shenzhou TCM Clinic.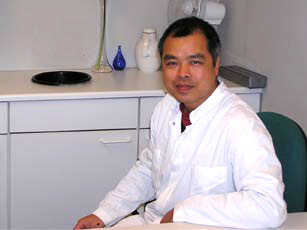 Pingzheng Zhao
Internist
Pingzheng Zhao (Internal Medicine Specialist) graduated from Guangxi University of Traditional Chinese Medicine in 1988.
For more than 10 years he worked as a TCM therapist in a hospital in Yangshuo. He specializes in the treatment of the following diseases: emphysema, chronic gastritis, gastroduodenal ulcer, hypertension, insomnia and palpitations.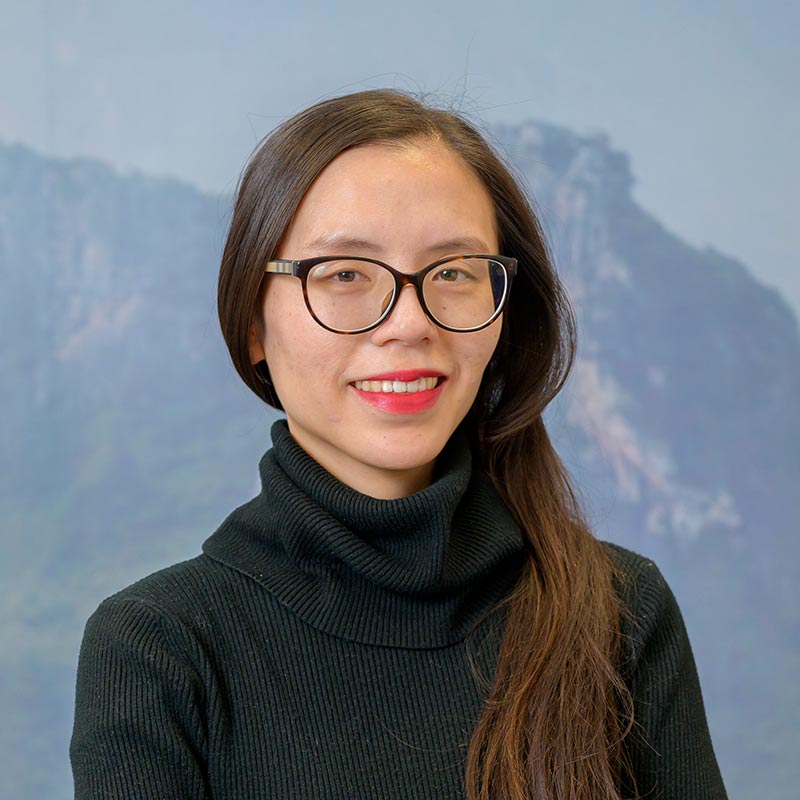 Moon-Yueh Fong
Moon-Yueh Fong, born in the Netherlands, did a BA degree in China Studies from Leiden University and after that, she completed a 7-year TCM course at Middlesex University, England and Guangzhou University of TCM in China (BSc and MSc).
She spent the final three years of her studies at the hospitals of Guangzhou University of TCM and has a degree in internal medicine (Chinese herbs). She was taught by advocates of Du-Zhou Liu (expert in TCM classical texts), Yuan-Kai Luo (expert in TCM gynecology) and Tie-Tao Deng (expert in theory of "Spleen-Mitochondria Correlation"). She is currently practising TCM in Rotterdam.
Q.T. Nguyen
Quoc Thinh Nguyen studied Traditional Medicine at the Vietnam University of Traditional Medicine and graduated in 1998. Until 2002, he worked as a Traditional Medicine practitioner in the disciplines of Acupuncture, Tuina and Herbal Medicine at the National Hospital of Traditional Medicine in Hanoi, Vietnam.
From 2003 to 2008, he practised medicine in his own practice in Hanoi, Vietnam. Since moving to the Netherlands in 2009, he has been working in our clinic. He is a member of the Zhong professional association. He is also an internship supervisor for Tuina and Acupuncture students.